Ok, there's a lot here. A LOT! And of course they are all super limited. We want to spread these out as fairly as possible. So please TEXT us at 314-399-9339 with your name what you'd like, and the quantity. We'll do our best to get you everything you want.
AVERY RASPBERRY SOUR - EXTREMELY LIMITED
Sour ale with raspberries added. Aged in oak barrels. Luscious ripe red raspberries are elegantly intertwined with a bountiful amount of lactic acidity and delicate barrel nuances to cultivate this stunning sour ale.
AVERY PUMP[KY]N - EXTREMELY LIMITED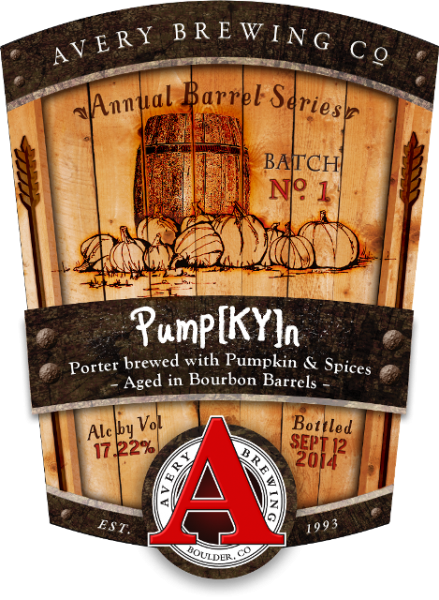 AVERY TWENTY TWO - DRY HOPPED SOUR! - EXTREMELY LIMITED
100% Brettanomyces drie Fermented Dry-Hopped Wild Ale. " While touring Belgium with the greatest of friends in 2006, the Avery family came across a stunning creation in a quaint countryside pub that we all agreed was the best brew of the trip. Secreting home a couple of bottles, they intended to cultivate the wild yeast that spontaneously worked its magic in Beersel and propagate our own projects here in Boulder."
AGAINST THE GRAIN 35K - NOW IN CANS - SUPER LIMITED
Not your typical "Jelly of the Month Club" beer. Dark roasted malt and bittersweet cocoa and coffee flavor and aroma burst from this pitch black milk stout. The full body and sweetness are derived from the addition of lactose (aka milk sugar) which is not fermentable by beer yeast. A healthy dose of English Kent Goldings hops provides a counterpoint to this ale's rich and complex maltiness.
AGAINST THE GRAIN RICO SAUVIN - NOW IN CANS - SUPER LIMITED
An India Pale Ale featuring Nelson Sauvin hops. Named after the Sauvignon Blanc grape, is a variety of hop developed and grown in New Zealand. It has a strong fruity flavor and aroma that is described as resembling white wine, or fresh crushed grapes or gooseberries. Some reviewers of this hop perceive the fruitiness as being very tropical with descriptions including passion fruit, tangerines, and grapefruit.
AGAINST THE GRAIN BO AND LUKE - 2 BTLS ONLY!!!
Originally an Against the Grain Brewery and Brouwerij De Molen collaboration beer. For the first incarnation, De Molen head brewer Menno Oliver hopped in a muscle car and drove straight through from the Netherlands to Louisville, KY (that's USA folks) to brew this bourbon inspired ale, and we liked it so much, we decided to do it again. We took the ingredients in bourbon whiskey (Barley, Rye, Corn) and then smoked them with cherry wood and brewed a huge imperial stout with them. Then to top it off we aged it in Pappy VanWinkle Bourbon Barrels. The resulting beer is rich, smokey and complex, with a bourbon character of caramel, vanilla and spice. Bottle has orange reddish orange) wax top. Only the first version was aged in Pappy barrels. For further information see - http://www.ratebeer.com/forums/bo-luke-initial-release-vs-later-bottles_256787.htm
EVIL TWIN AUN MAS CHILI JESUS - EXTREMELY LIMITED
On a pilgrimage for immortal craft beer we tripped on some heavenly drops of beer with amazingly overwhelming aromas of chili peppers and more, a thick fudge-like body, pitch black color and obviously only made in limited amounts. And the taste…. furthermore jesus!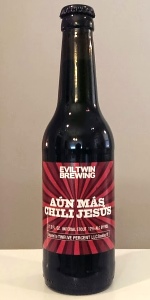 EVIL TWIN BISCOTTI NATALE  - EXTREMELY LIMITED
Imperial Biscotti Break with sour cherries added.
EVIL TWIN IMPERIAL PETIT FOURS - EXTREMELY LIMITED
This time we go small. First small beer from us, made from the 2nd runnings of Imperial Biscotti Break!
OMNIPOLLO YELLOW BELLY - HOLY CRAP! - EXTREMELY LIMITED
"Yellow belly" — a person who is without courage, fortitude, or nerve; a coward. To us, one of the most cowardly deeds is to act anonymously, hiding behind a group. A signifying trait of institutionalised racism. This beer is brewed to celebrate all things new, open minded and progressive. A peanut butter biscuit stout with no biscuits, butter or nuts. Taste, enjoy, and don't be prejudiced.
STILLWATER STOUFFT - EXTREMELY LIMITED
Chocolate stout brewed with black truffle.
TILQUIN GUEUZE - EXTREMELY LIMITED (375ml)
The bottle version is called "Oude Gueuze Tilquin à l'ancienne" and is 6.4% alc/vol (it is either in 375ml or 750ml), and the draught version is called "Gueuze Tilquin on draft" and is 4.8% alc/vol.
TILQUIN STOUT RULLQUIN - EXTREMELY RARE
Beer of mixed fermentation, the Stout Rullquin is obtained from a blending of 7/8 of Rulles Brune (Stout de Gaume) and 1/8 of a blend of 1 year old lambics, which has matured for 8 months on oak barrels. Unfiltered and unpasteurized, this beer is refermented for 6 months in the bottle. Ingredients : water, malt, wheat, hops, sugar, inverted sugar, yeast.
TILQUIN QUETSCHE - EXTREMELY LIMITED
The Quetsche Tilquin à l'ancienne (6.4% alc / vol) is a spontaneous fermentation beer obtained from the fermentation of destoned fresh purple plums (variety Prune de Namur or Quetsche véritable d'Alsace, close to the Damson) in a blend of 1 and 2 years old lambics for a period of 4 months. Unfiltered and unpasteurized, it is re-fermented in the bottle for a minimum period of 3 months. The lambics used were fermented and matured in our own oak barrels at the blendery. They are made from worts brewed by Boon, Lindemans, Girardin and Cantillon. The taste is slightly tart but also fruity and round which makes this Quetsche à l'ancienne may be more accessible for non-experts or less sophisticated palates. It also has a slight dryness from the skin of the plums. The nose perceives a plum brandy perfume.